József
Fidlóczky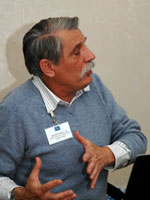 Managing director
forestry and nature conservation consultant
forestry and plant protection expert
Wildlife Conservation Expert registration number: SZ-008-20 12
Graduated as a forester in 1967 and received his Masters Degree in Forestry in 1972 in Sopron in Hungary. Completed his post gradual studies in forest protection in 1976 while was working in different fields of the Hungarian forestry. Has more then 30 years of experience in Forestry. Worked in Laos from 1979 for about 10 years during the last 30 years on Hungarian, Swedish, Japanese and World Bank projects.
Managing successful desert afforestation in the U.A.E. in 1983 and provided expertise for number of other projects in Laos, Cambodia, Vietnam and Zaire (Congo). Gained experience in aerial photo and satellite image interpretation.
Experienced nature conservationist. Managing director of MME/BirdLife Hungary for 8 years. During this period chaired the European Committee and was a member of the Global Council of BirdLife International for 5 years.
Highly experienced proposal writer. Prepared 6 successful EU LIFE project proposals in a row and assisted in bringing another EU LIFE proposal to success.
| | | |
| --- | --- | --- |
| Experienced project manager. His former project LIFE09NAT/H/000096 received the Best LIFE project award. Currently managing the LIFE13 NAT/HU/000183 project. | | |


environmental advisor
An MSc qualified Environmental Scientist with over seven years' experience in various fields of environmental engineering, environmental impact assessments, environmental due diligence and ecological assessments.
Experience lies in environmental and ecological assessments for large infrastructure and building schemes, master plans and waste and renewable energy projects.
Gained field experience in Hungary, UK and Asia.
Anna
Fidlóczky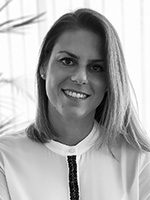 Zsuzsa
Fidlóczky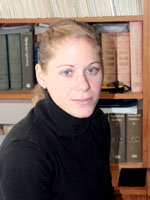 GIS expert, Managing director
nature conservation consultant
Graduated in 2007 as M.Sc. agri-environment management engineer at the Institute of Environmental Management of Szent István University, Gödöllő, Hungary. Also holds an M.A. English-Hungarian Specialist interpreter degree of the Faculty of Economy and Science of Szent István University, Gödöllő. Currently studying GIS at the West Hungarian University (NyME), Faculty of Geo-information.

Financial manager
economic and financial advisor
Graduated as a financial administrator in 2002 and holds a B.Sc. in Economy from the Eszterházy Károly College of Eger (2005). Studied "Project planning and project cycle management" in 2007. Participated in the Jean Monnet Program of European Integration Studies. Became an Accountant in 2010.
Viktória
Bene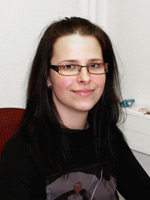 Tatjána
Kardos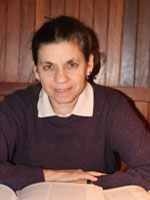 sinologist
Holds an M.A. in Chinese language and literature (1975). Specialised at Asian cultures, speaks English, Chinese, Lao and Russian; writes scientific reports and translations.
Our company's proof-reader.


intern
Studying mechanical engineering at the Faculty of Mechanical Engineering of Szent István University, Gödöllő, Hungary. Beside his studies he is responsible for mechanical engineering related issues at our company.


Péter
Fidlóczky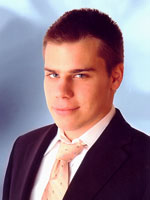 Beside the above introduced owner members,
we are working together with a specialist
team of approx. 8-10 people on each field.